Marketing on social media can be a great opportunity. 72% of U.S. adults use social media. Of that 72%, around half are using social media daily, and roughly another quarter are using it weekly. There are very few other marketing options that will be able to get you the kind of reach that social media can get you.
There are some factors to consider, however, when you're deciding on which social platforms to focus your efforts. Different platforms appeal to different demographics, which may or may not play into your business goals. It's important to consider a few questions before spending time and resources on platforms that may not help you achieve them.
Things to consider
Successful marketing stems from clear goals. Those goals can often be defined by answering questions like:
"Who is my audience?"
The answer may be something like: Homeowners, local college students, pet owners, parents of teenagers, etc. By answering this question, you're defining your target demographic, or the people you think would be most likely to benefit from your products or services.
"What would I like my audience to do?"
This may include things like: Call in more, visit your website more, or make more purchases. Having this goal defined will help you decide on how to approach your audience online (what kind of content you should be producing).
"What do I want my audience to know about my business?"
A great way to reach the audience you're looking to reach is to answer some of their questions before they even ask them. FAQs, or frequently asked questions, are commonly included on websites. The answers to these FAQs can be repurposed into posts on your social media, and, depending on the platform, you can even expand on the answer.
Picking the platform
Once you have your goals defined, it's time to decide which platform(s) will yield the best results. Here's a brief overview of popular social media platforms and who you are more likely to reach by using them:
Facebook is a great way to share written content, photographs, and videos. You can create a page for people to follow where you can share updates about your company. You can list important details like hours of operation and ways people can reach you. There's also a section where people can leave reviews for your business. Facebook works well from traditional desktop computers and the mobile app.
---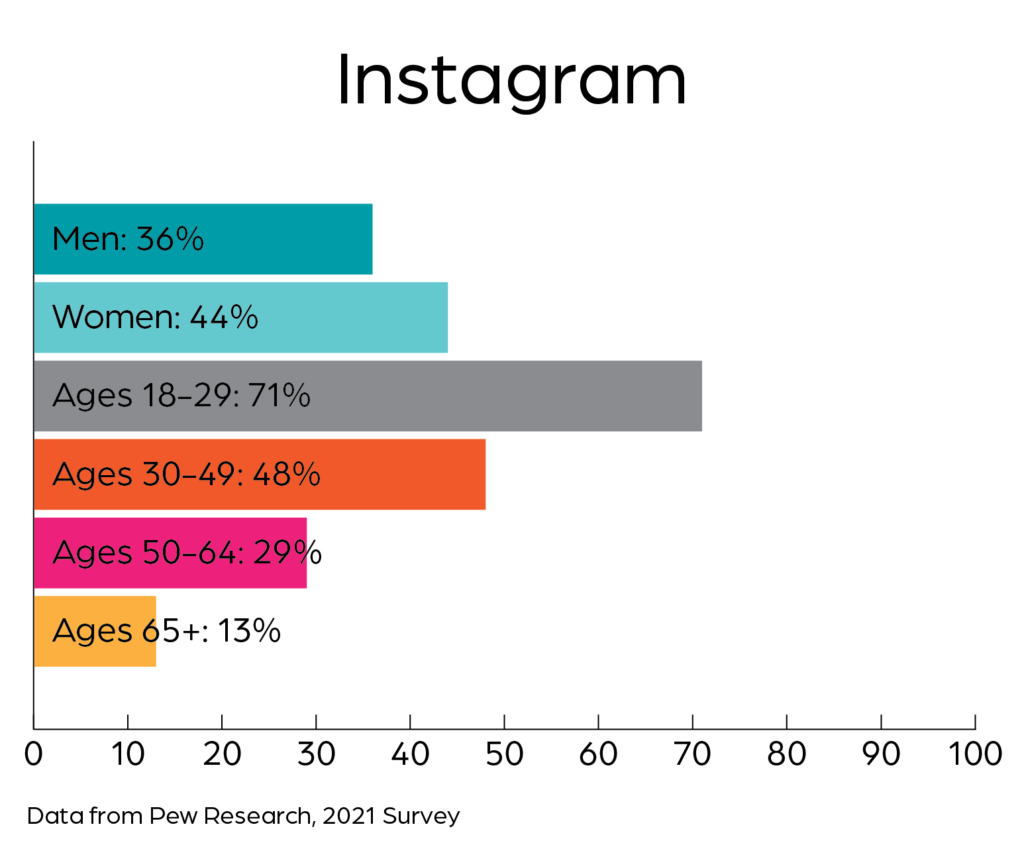 Instagram is a photo-heavy social platform that allows you to post 10 photos or less. You can also upload short videos to your Stories (they will stay up for 24 hours) or you can upload longer videos to your Reels (these do not disappear after 24 hours). You can highlight your Stories on your profile if you want people to see them indefinitely. Instagram has a desktop version available, but tends to function more smoothly from the mobile app.
---
TikTok is a newer platform that has exploded with popularity over the last few years. It is a video-sharing platform. You can upload videos as long as 10 minutes. You can respond to comments on your video with another video. And, you can also livestream through the app. TikTok, like Instagram, works best from the mobile app.
---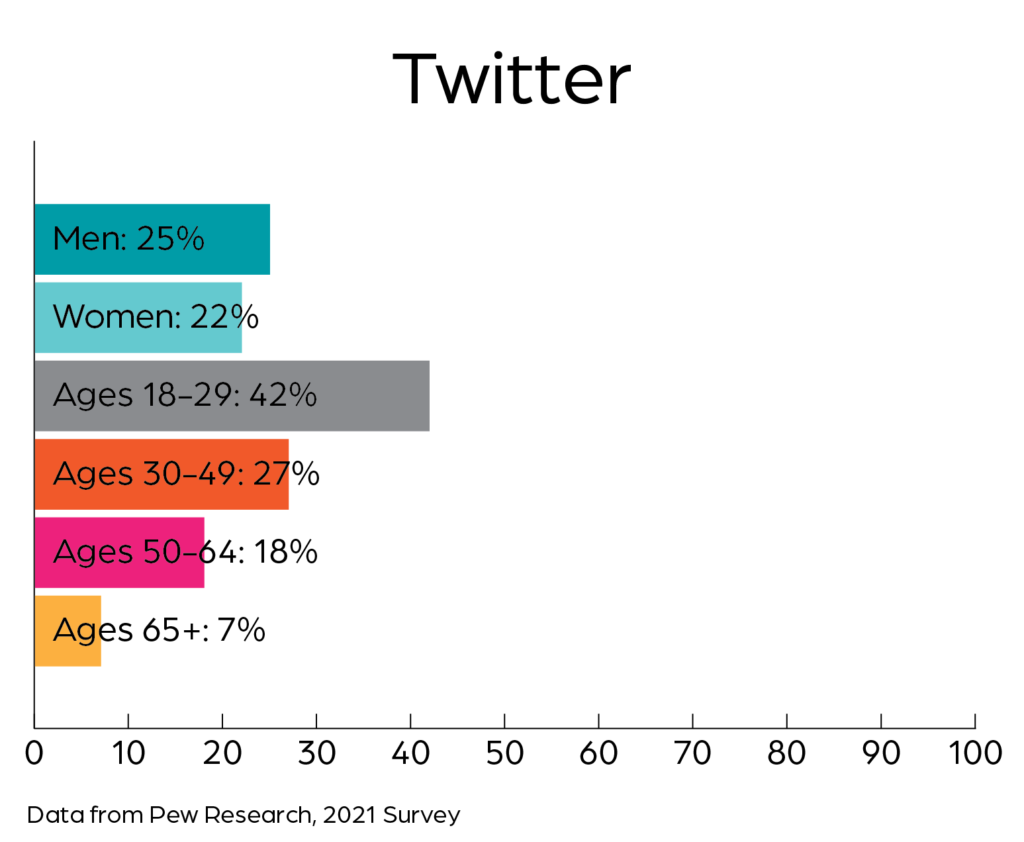 Twitter is considered a form of micro-blogging. You can share photos and videos along with written snippets that are 280 characters or less. You can share longer-format writing in threads, which basically means that you tweet once and then reply to that first tweet with the next chunk of text, repeating this process until you've covered all of your points. Twitter functions smoothly on both traditional computers and the mobile app.
---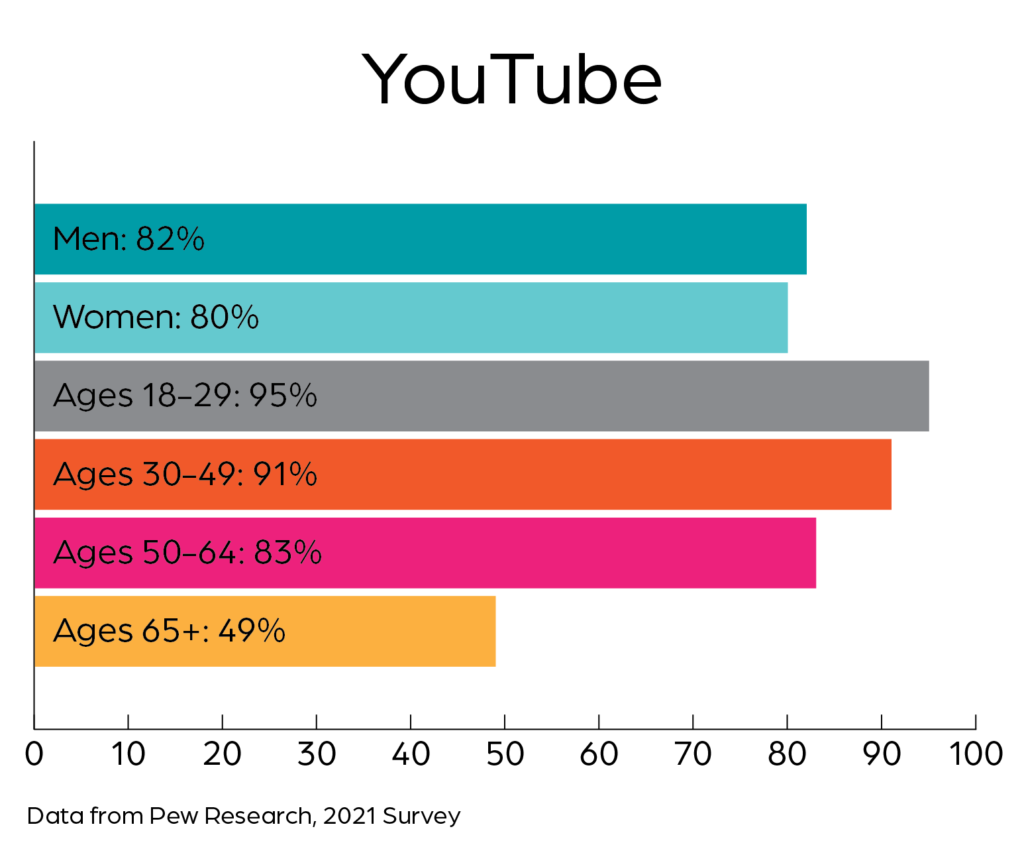 YouTube is a unique social platform because it doubles as a search engine. You can create videos of virtually any length and post them, along with descriptions, captions for the videos, and customized thumbnails to attract more viewers. YouTube has also added Shorts, a way to upload quick videos reminiscent of Vines (a now-defunct social platform that focused on 7 second videos). When uploading to YouTube, it's better to use the desktop version. The mobile app is a great way to watch videos.
Ready, set, market!
Once you've answered your questions and picked the social media you think will best help your business, it's time to start marketing. Bold River Marketing offers social media management services. If you would like help with setting up and managing your social media, contact us for more information.
Source: All statistics for this post are from Pew Research.